"An Anthem for the rebel in all of us" - The Revue, CA
"Beletic's debut album, Legends of These Lands Left to Live, takes its emotionally raw energy from the wells of transformation and mystery. At times, the record recalls Patti Smith's ragged and desperate punk, the Flat Duo Jets' animalistic rockabilly played super slow, or Cat Power's cigarette-chewing soul — yet, even with such high-profile reference points, Beletic holds her own

...

Ali Beletic's Debut is one of the most refreshing rock albums I've heard in a while."

- LARS GOTRICH, NPR
"It's rare that we remember to take a breather, and be silent, which is why artists who prompt you to do that can often be some of the best...The result harnesses the determination of Patti Smith, the dark drawl of Cat Power, and the beatnik home-is-where-my-harmonica-holder-is vibe of early Bob Dylan." - EMMA GARLAND, VICE/NOISEY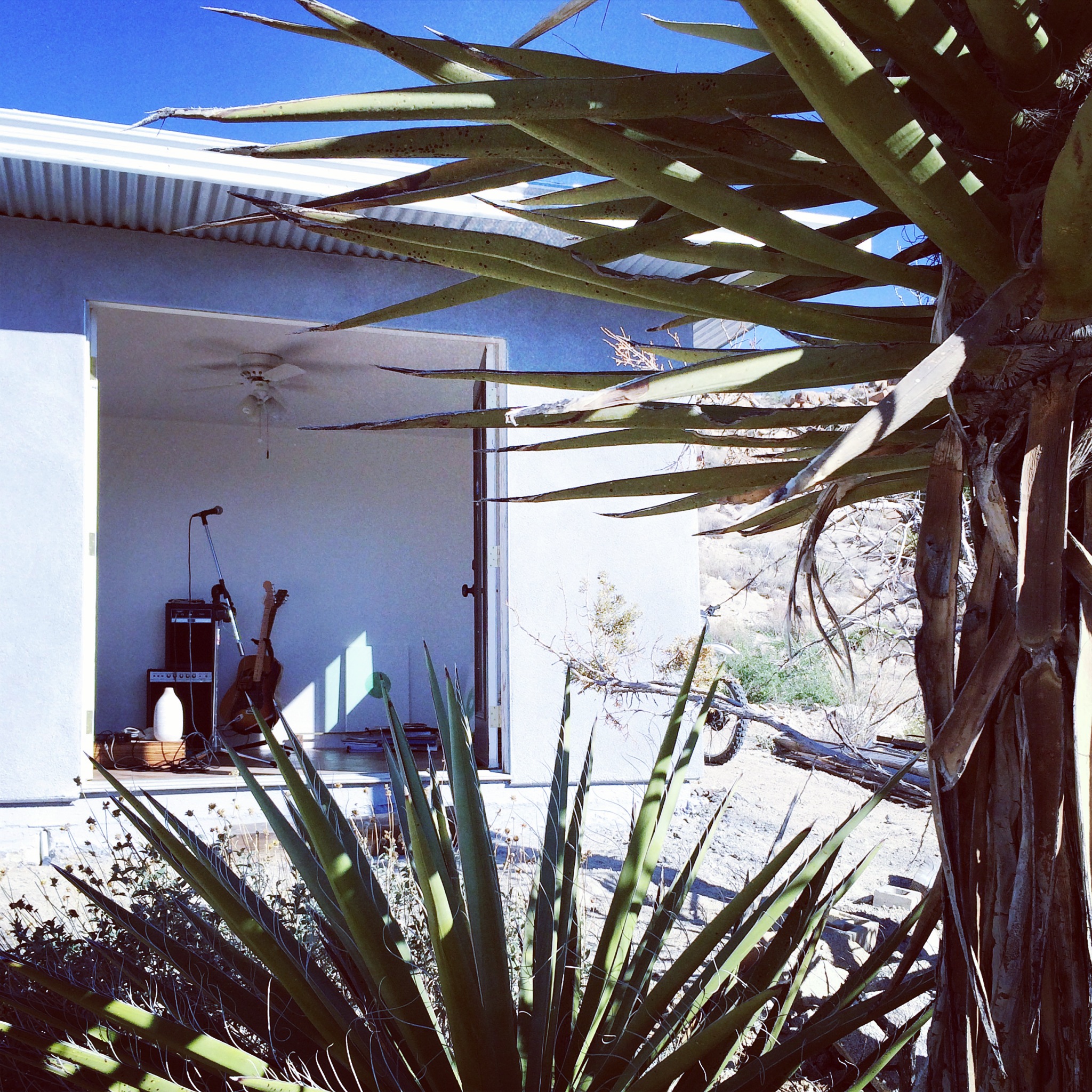 ROCKNROLL IS A LATENT INSTINCT, MAY WE LIVE ON FOREVER.
Humans are a gold mine. Don't ever forget that. Boldness, passion, totemic awareness, sensual experience that goes out beyond your skin, raw loudness, speed, these aren't just concepts, these are lifestyles. Sometimes you have to burn speed, or head out into the middle of nowhere, or ride desert at night, to enliven your sensuality. You are a shapeshifter and you've got the power. It's ancient, it's in your skin.
I had left Brooklyn. I had left the faded yet fantastic memories of playing guitar in our no heat vacant warehouse with my neighbors in the pitch black for fun. It was time for something new. I was living in the Sonoran Desert hiking daily into trackless wilderness, and observing the wildlife there. I was working on a record.
I spent several years in the desert crafting this record. It's a very emotional, raw and inspired record. It took a lot to get there. Many ideas, reflections, a badass muscle car, a couple cool motorbikes, faded direct, overlaying symbolism, direct direct, passing torches through the hills, nights out in the wild, an old storied buffalo robe, cliffside movement, patience, many days playing guitars, chasing the ecstatic, a reflection pool, studio after studio, setting sights for the horizon, and all the wonderful people I met along the way.
I knew there was power in this. It's not logical, its visceral and very tangible. I believe in rock n roll and I believe you have to set up a vanguard opportunity trigger to keep up with it. It's bold and it's big. I think we can bring it back. Get loud, turn up, and rock n roll.
Special thanks to Seth Olinsky / Cy Dune for producing.
"Needless to say, she has an eye for provocative imagery, and apparently her senses are fluid because she has an ear for the provocative as well. The sense of roaming, exploration, and wanderlust in her visual components transfer to her music." - Collin Robinson, Stereogum
"There's shades of Patti Smith or early PJ Harvey in the brooding atmosphere Ali creates, the husky vocals have a touch of Alison Mosshart, and there's a distinct slice of the cinematic stylings of Ennio Morricone." - For The Rabbits

" To get things started, we have an artist who will knock your socks off…This multi-talented singer tears up the audio terrain as much as the dusty Sonoran Desert trails where she rides her motorcycle. The raw emotion she channels into this single is a full-throttle display of badass swagger with a deeply feminine sultry streak. " - The Revue
NEW VIDEO WALK THIS EARTH ON VICE.
"A True Nature's Child." -Yasmine Ganly, Anyonegirl New Zealand
"The song is sparse and concentrated, with the alternating strum and wail of two guitars, later a subdued piano—even as it builds to a crashing chorus it refuses to scatter, instead garnering a terrifying concentration not too far off from Patti Smith's growling fury and triumph on Horses. The heartfelt line "We've lived so well" sinks deeper with each reiteration and each breath between, and it's hard not to be swayed. " - Amelia Pitcherella, Impose
"(Ali's) sense of raw cool permeates Stone Fox, the first single from her debut album, Legends Of These Lands Left To Live. The record isn't out for a while (it's due in June) but this track gives us a lot to look forward to. It has an unfiltered feminine power that evokes adventure, rebellion, and the desert landscapes in which it was conceived." - Hullaballoo
"Holy shit, I knew long before I heard this track that

Legends…

was going to be one of this years best, but that song sealed its fate as one of the best albums I've ever reviewed." -Brian Snider, Secretly Important
LEGENDS OF THESE LANDS LEFT TO LIVE
Legends of These Lands Left to Live is her long anticipated debut record, written and recorded during her time spent in the raw American landscape of the Sonoran Desert, after having left the art/punk scene and saturation of Brooklyn to explore concepts of transformation, personal rebellion, and that which exists out on the boundaries of our humanity. Filled with mysterious and emotional songs, Legends is the anthem of that journey, tracing rock n roll's ancient history off road through personal incantations of vanguardism, and telling her vogue rebel stories from the artist streets of New York and the vast Southwest.
Legends was recorded and produced alongside Lightning co-founder Seth Olinsky (Cy Dune, Akron/Family, Angels of Light) in the art/music studio they set up in the Sonoran Desert. They finished the record in several different studios in Los Angeles and New York with drummers Danny Frankel (Lou Reed, Fiona Apple) and Mike Horick, and are releasing the record on Lightning Records, the label the two founded alongside Lightning Magazine to bring the badass, rock n roll spirit of fun havery back into the world. Additional Engineers include Ben Pacheco, Scott Pinkmountain, Mixing Seth Olinsky and Phil Weinrobe, Mastering Heba Kadry